Your Corvette's sill area will be the first to display wear and tear – think about how many times you come in contact with it on every drive! Dirt, road grime and scuffs pile up quickly – and are easily noticed each time you open the doors.
Zip Product's 2020-2021 Corvette Sill Ease Complete Sill Protection provides high impact, clear polycarbonate guards that protect the entire 2020-2021 Corvette sill area. These clear sill protectors allow your C8 Corvette's factory paint color to show through, plus they are designed with an ultra-clear panel to enhance the looks of your Stingray's factory sill plates.
Want to know why we're so confident in these new C8 sill protectors? Because we helped develop the prototype! That's right – the makers of Sill Ease used Zip's own 2020 Corvette Stingray mule to help design sill protection that is second to none.
Pressure fit installation takes 30 seconds! No screws or modifications necessary. Unique Velcro locking stripes secure the sills firmly; you don't have to worry about them slipping out of place. Sills can be removed in seconds for car show preparation or routine cleaning.
Sold in pairs, the 2020-2021 Corvette Sill Ease Complete Sill Protectors fit both coupe and convertible Corvettes.
Zip is confident that Sill Ease is the most practical and best available sill protection on the market – that's why we also carry the same protection for 1978-2019 Corvettes! Available in your choices of clear or black, with or without GM Licensed logos.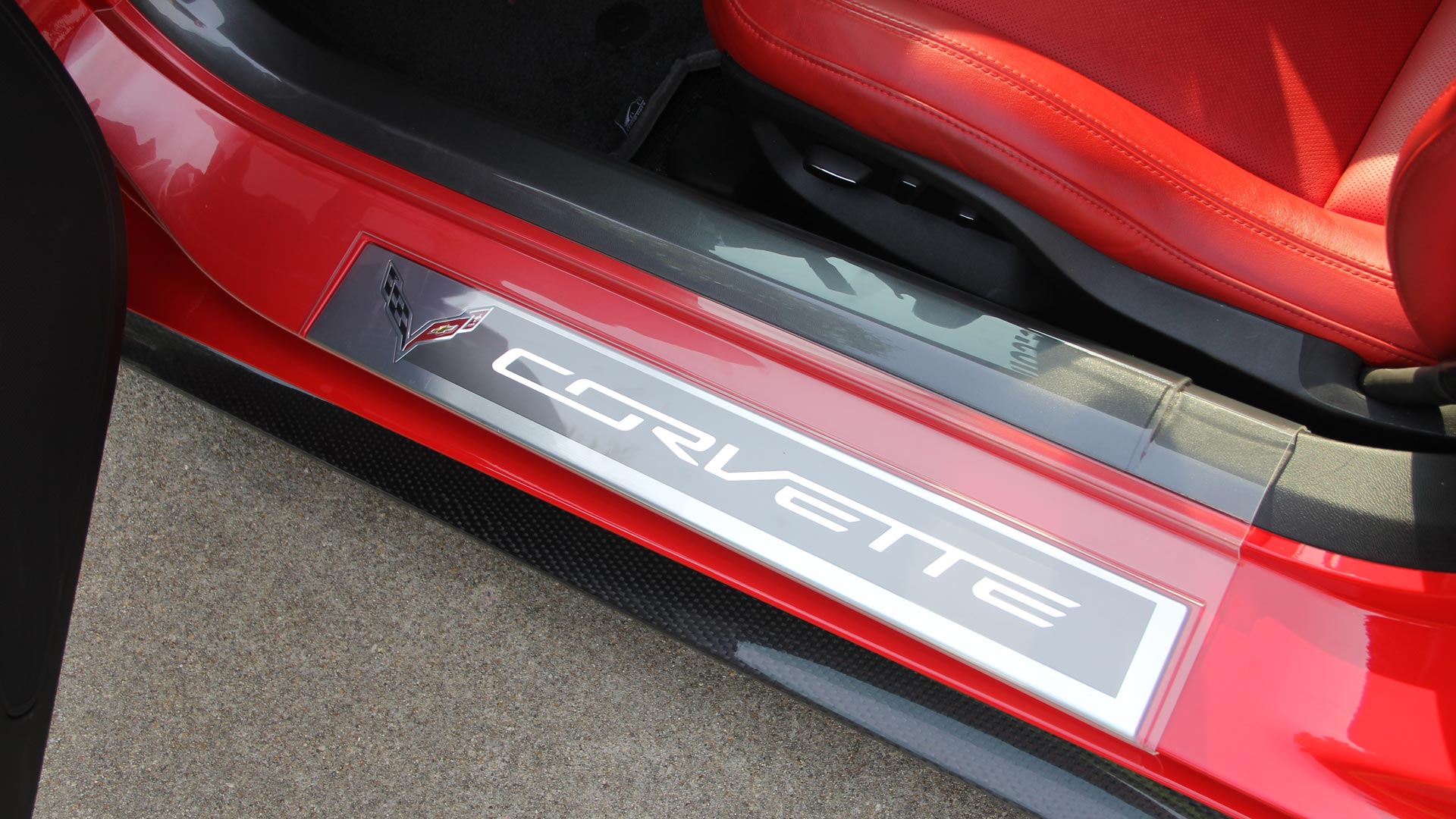 Sill protectors are an inexpensive and easy way to keep your Corvette looking factory fresh. They should be among the very first accessories you purchase for your C8 Stingray!